The desperation is real
just carrying on
Good afternoon, friends.
This week, we're sharing the preliminary results from our caregivers survey.
We asked campus workers to tell us about their experiences balancing jobs and care responsibilities, and about how universities are supporting this work.
The answers were overwhelming. We are floored by the raw struggle and, as Miriam Posner writes, by the sheer impossibility of the thing.
It is this bad. It doesn't have to be this bad. It is this bad. It doesn't have to be this bad.
Anyway, where were we? Oh yes, this week's newsletter. It's about creation. Which is what happens after everything burns.
—Hannah for the VFC.
---
academic tarot update
---
This week in feelings
Watch VFC member Amanda Henrichs sew an embroidered representation of your feelings over time. We hope it soothes you as much as it does us.
Last week, we asked you about the future. You all are having some feelings…
I'm in a weird space
Feeling overwhelmed and pissed off
i'm disappointed that it took so long for people to catch on to the bleakness of the future.
But you also offered some breaths of fresh air.
finally made a breakthrough
High on positive feedback from outside the academy.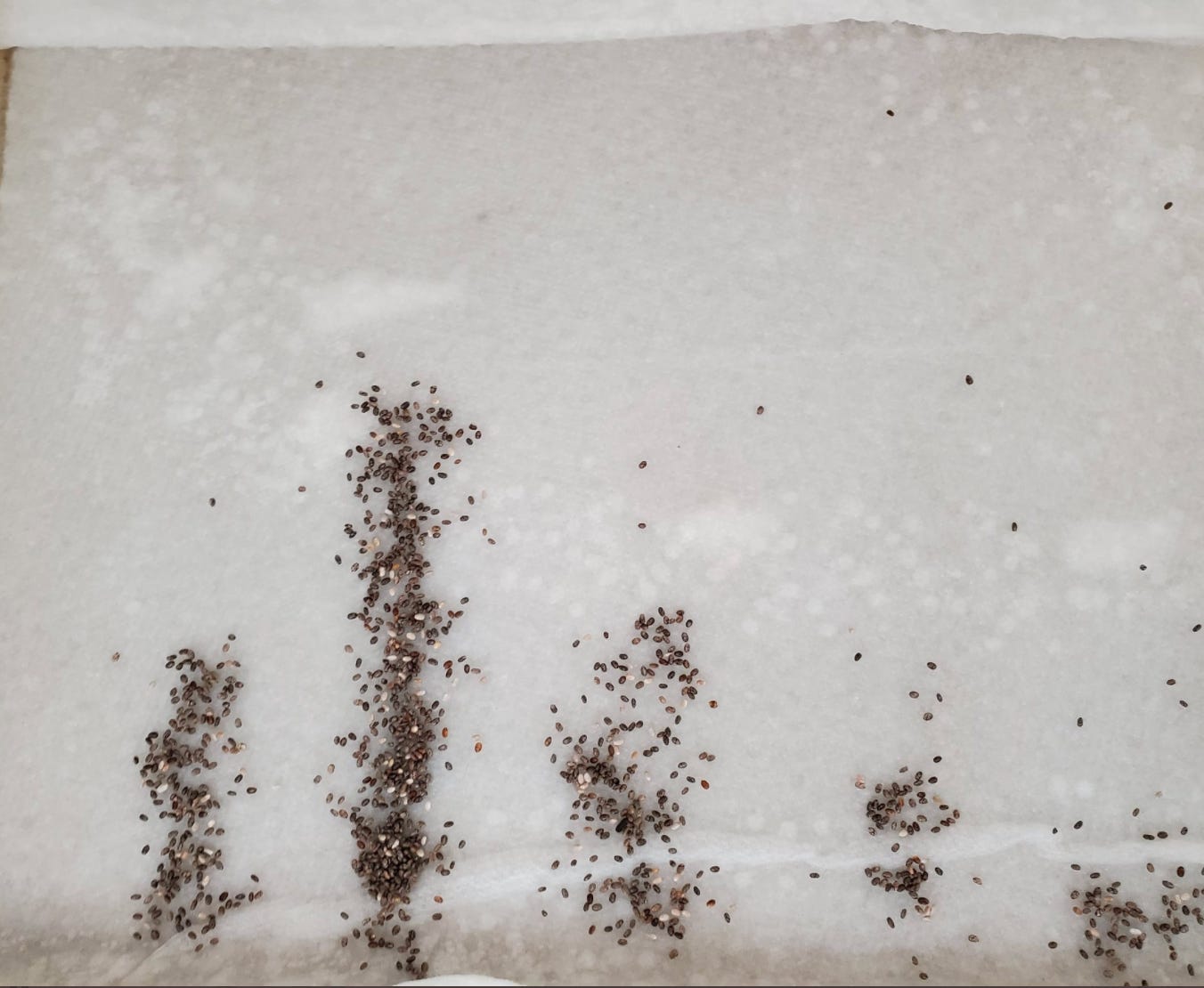 This week's feelings chart is still growing! Stay tuned.
---
Caregivers Survey: Three Preliminary Lessons
1. Institutions aren't doing enough
We identified sixteen different ways that institutions can support caregivers.
The numbers overwhelmingly show that institutions are not offering most, if any, of these provisions.
Workers from only 41% of institutions reported having the option of work from home or flexible work schedules.
Only 16% reported FMLA mandated leave, while a mere 17% reported that their institutions had acknowledged the emotional impact of caregiving on their workers.
You can see exactly all sixteen support mechanisms, and the institutions that are providing them, on our spreadsheet.
2. Caregivers feel abandoned by their institutions
We asked caregivers to answer the question: "How do you feel about your university's caregiver policies during the pandemic?"
Respondents could choose between Abandoned (49.7%), Somewhat Supported (39.2%), Adequately Supported (10.5%), and Fully Supported (0.7%).
Overwhelmingly, respondents felt under-supported by their institutions.
We're not going to lie: it's painful to see how many of you feel fully abandoned by your workplace.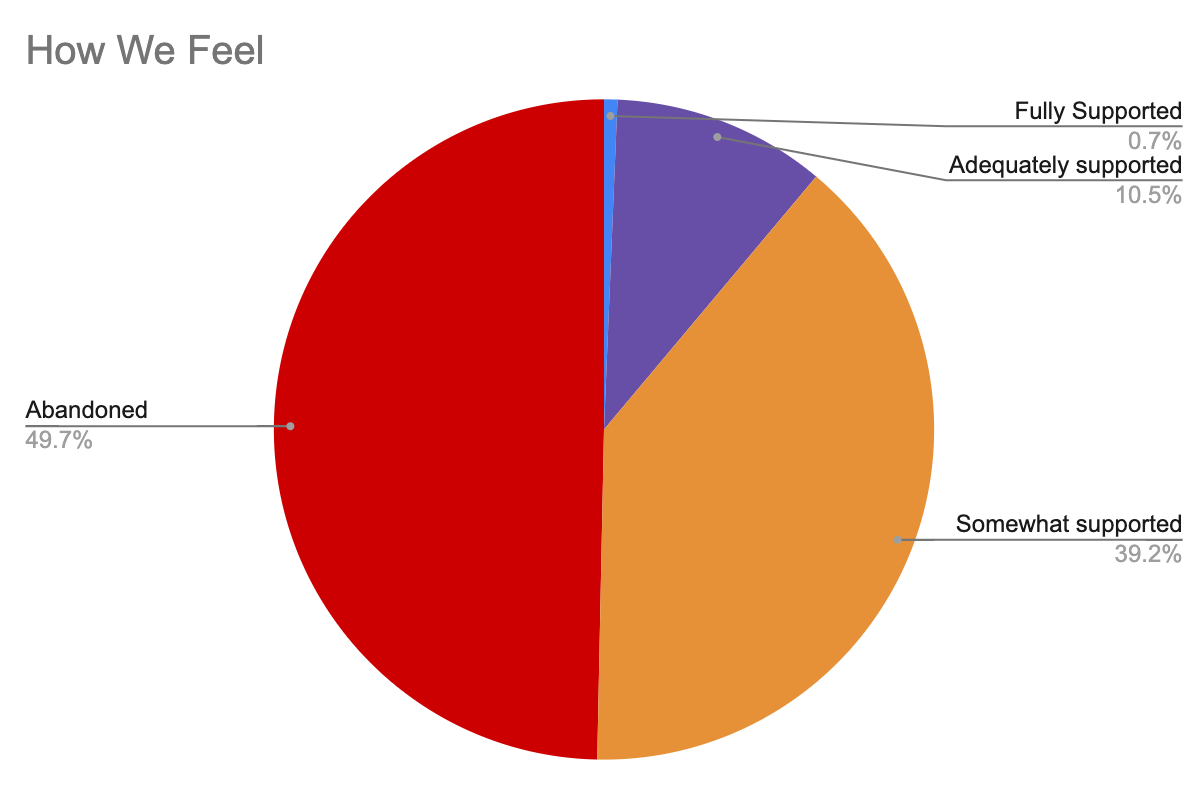 3. Caregivers are struggling
We left a space for further comments and so, so many of you shared heartbreaking stories of your struggles. We are thinking of ways to meaningfully share this information, but here are just a few examples:
"While I can do my job from home I don't think I'll be allowed to. I feel totally abandoned by the university and like they will just want me to quit, which I can't afford."

"There is absolutely no support whatsoever for caregivers that do not fit normative ideals of what families look like. We are struggling."

"Caregiving knows no age boundaries, and can be needed at any time. American policies on family care are not only unfair, but they almost entirely ignore care for ADULTS as a responsibility."

"The scope of care giving responsibilities have changed in our home in ways that are not legible to the institution."

"I can't express how completely abandoned I feel by my university even as it produces research that demonstrates how care giving has impacted women's mental health."

"We are also furloughed."

"The desperation is real and pressing."
---
Academic Tarot: what you'll get

---